Loan Programs
Which Mortgage is Right for You?
There are a number of different types of home loans available to you, and it can pay to familiarize yourself with them. Luckily we're here to help you choose the best type of home loan for your needs.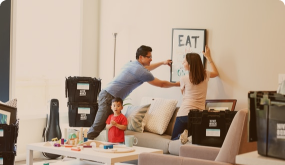 FHA Home Loan
---
FHA home loans are mortgages which are insured by the Federal Housing Administration (FHA), allowing borrowers to get low mortgage rates with a minimal down payment.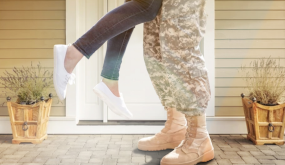 VA Loans
---
VA loans are mortgages guaranteed by the Department of Veteran Affairs. These loans offer military veterans exceptional benefits, including low interest rates and no ...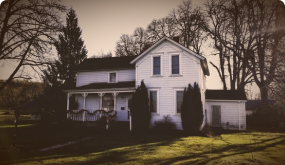 USDA Loans
---
If you're looking to buy a home in a rural or suburban area with no down payment and minimal investment, you might consider the USDA Rural Development Loan.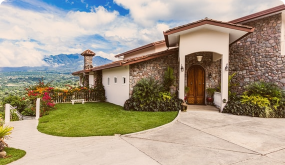 Jumbo Loans
---
A jumbo loan is a mortgage used to finance properties that are too expensive for a conventional conforming loan. The maximum amount for a conforming loan is $548,250 in...
Finding your dream house is half the battle won since the rest of the battle depends on buying it. YM-Genie is here as your mortgage guardian angel, hoping you drive in the right direction. Choosing a mortgage program in Maryland, that's best suited to you in every way is crucial for the fulfillment of living happily in your newly purchased house.
The main types of mortgages are explained in detail below. Just click on the name to learn more about it. Here are the highlights:
Types of Loans in Maryland
Not all mortgage plans are created equally. Some require steady credit, while others are designed for less-than-perfect credit scores. Whatever your particular requirements, we can find one that suits you to a T.
There are also first-time buyers assistance programs that lend a hand to people buying a house for the first time. These programs can save you a hefty amount of money since they offer assistance with down payment grants.
It can be confusing trying to understand the intricacies of mortgages which is why YM-Genie is here to help. If you're unsure which program or mortgage you qualify for, send us your details or pay us a visit, and we'll clear up everything with you in no time.
How to find the best Mortgage programs in Maryland?
Your mortgage will be the highest payment you will be making monthly, which means choosing the right plan is pertinent to buy your dream house.
Here are the top actionable tips that can help you find the right mortgage plan:
If you think you have the capacity to understand mortgage lingo, then there are several resources online that can help you assess rates from across the market.
Try mortgage eligibility tools
Before looking for a lender, consider using a mortgage eligibility tool to find out which plans are most likely to accept you. This way, you can avoid sounding like a novice when talking to a full-service mortgage lenders in Maryland.
Search online for price comparison for mortgages, whether it's for floating or fixed rate, offset, or tracker for two to ten years. It will help you get an exact idea of what to expect when you actually decide to buy a house.
Finding the best mortgage rates in MD can be challenging, but with reputable professionals like YM-Genie in your corner, your search will hit off without a hitch. We offer mortgage plans that are tailored to your needs with specialists in all related fields at your disposal.
Hit the ground running and head on to YM-Genie; we offer more than just three wishes!